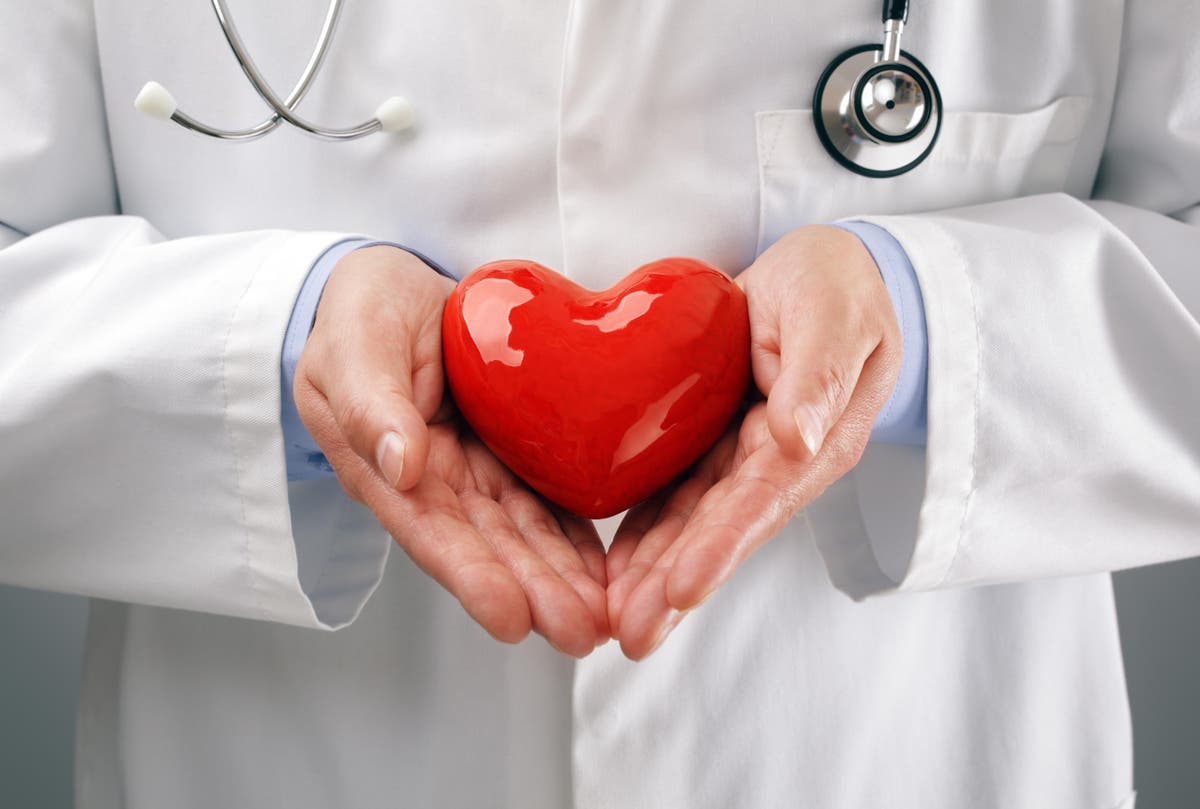 Organ donation week: all you need to know
Organ donation may have changed in England and Scotland last year to a withdrawal system – meaning you will be considered an organ donor after you die, unless you specifically have chosen not to be – but it's still just as important to state your wishes and let your family know where you stand.
Only around 42% of the UK population are on the NHS Organ Donor Registry – which shows you want your organs and tissues donated to someone else in need in the event of death. The law was changed in England and Scotland in May 2020 – following Wales – due to the huge donor shortage. In 2019, 408 patients died on the UK transplant waiting list.
Anthony Clarkson, director of organ and tissue donation and transplantation at NHS Blood and Transplant, says the main reason people give for not being on the registry is that they haven't. Yet most people would say yes to receiving an organ if they needed it.
If you haven't yet registered or don't know what to do, here's what you need to know:
In an opt-out system, your family will always be consulted
If you have not saved a decision and you die in England, Wales or Scotland under the opt-out system, then it will be took into consideration that you were willing to donate – unless you tell your family otherwise or belong to one of the excluded groups.
Clarkson says, "A lot of people don't realize that even though organ donation has moved to a 'refusal' system, families will still be consulted before proceeding with organ donation. This means that making sure your family knows about your organ donation decision is just as important as ever.
"Nine out of 10 families will support their loved one's decision, if they already know what their loved one wants. "
So while being officially on the registry is important if you believe in organ donation, as it gives a strong indication of what you want, your family can still have the final decision. From an ethical point of view, if a family strongly opposes it, the donation would not take place, even in the case of a registered donor.
You can make it easier for the family by chatting now
It sounds like a morbid topic, but it's critical that your family know where you are at, so it's easy for them to answer "yes" or "no", at an already traumatic time, in the event of death.
Families are much more likely to support donation when they know what their loved one wanted.
"Not knowing what their loved one would have wanted can add additional worry and anxiety to family members who are already dealing with the loss of their loved one," says Clarkson.
"Our main advice is not to wait and not to delay the conversation. It doesn't have to be too formal or serious, some people can use the registry entry to invite their friends and family, but the chat can take place anywhere and anytime after watching a report on organ donation, when to drive together in the car or just sit on the couch and chat.
Age and health conditions don't matter
A misconception is that people have to be perfectly healthy now to be a future donor.
"It's important for everyone to know that age and health conditions don't prevent someone from signing up for the registry," says Clarkson. "If, in the event of death, organ donation becomes a possibility, a full medical assessment and history will be done to decide if the donation can proceed. People donated in their 60s, 70s, 80s and even 90s! "
Doctors would never make a decision based on your organ donor status
Clarkson notes that some people fear (wrongly) that their lives will not be saved if their organs are needed by someone else – but that's a dangerous misconception.
"The doctor will always prioritize saving the patient's life in front of him, and the fact that someone has signed the NHS organ donor registry will not make any difference in his commitment to saving your life," he says . "The registry is not verified until doctors and family agree that further treatment would be in vain. The family of the potential donor will always be consulted before organ donation.
What if you and your loved ones don't agree?
If people fear that their family will overrule their decision, then it is possible to appoint a designated representative who would be consulted in place of the next of kin.
To find out more and save your organ donation decision, visit: organdonation.nhs.uk, call 0300 123 23 23 or check your preferences through the NHS app.