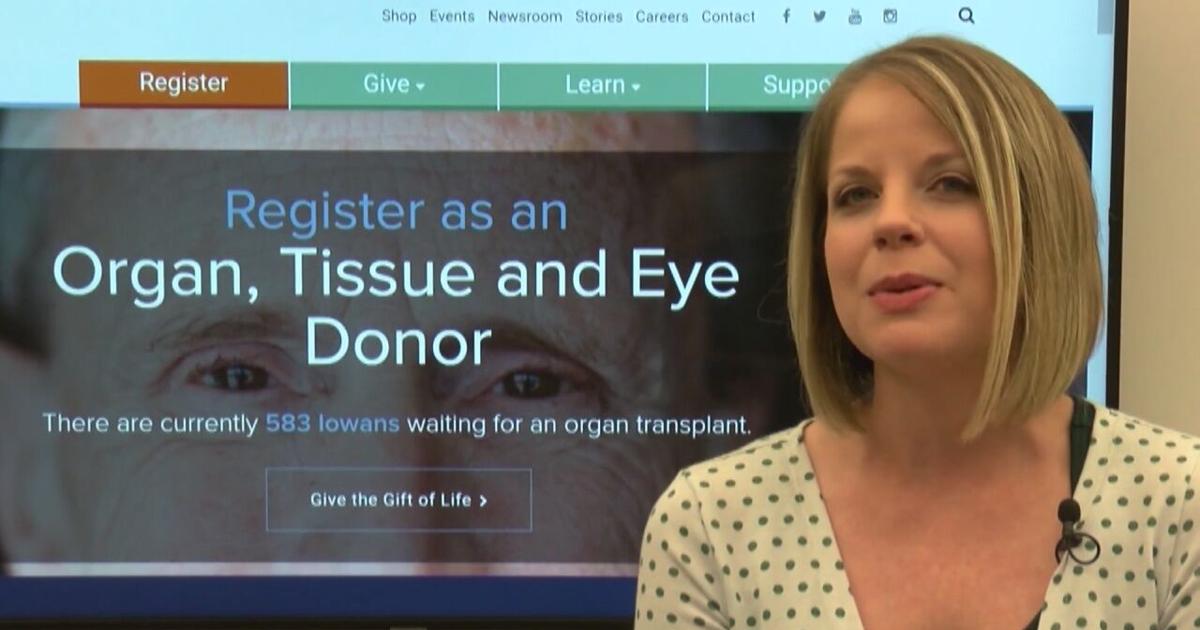 Life Saving Organ Donation Through Iowa Donor Network in North Liberty | News
NORTH LIBERTY, Iowa (KWWL)
A single organ donor can save up to eight lives, while a single tissue donor can improve the lives of 50 to 300 people.
The Iowa Donor Network in North Liberty has already registered over 1.5 million Iowans as organ and / or tissue donors.
According to Heather Butterfield, "Organ donation is incredibly rare. In fact, only about 2% of the population die in a way that even allows organ donation.
Many more people are eligible to be tissue donors as it can happen after death. So whether a person dies in hospital, at home, or as a result of an accident, they may still be eligible to be a tissue donor. "
Heather adds, "Our donors and recipients are very aware that in order for a person to receive life-saving organ donation, someone has to die. And, sometimes receivers can struggle with this.
But, so many of our donor families tell us, that for them, it brings them so much peace, because they know their loved one would die anyway. But, because their loved one may have been an organ donor, they know that their loved one survives through the lives of their recipients.
For so many of our donor families, it makes them incredibly proud and brings them great peace. And, really is a light in a very dark time. So we need as many people as possible to register as eye and tissue donors.
"It takes less than 3 minutes to register and you could save someone's life," says Heather.
To learn more about how you can become an organ and / or tissue donor, contact the Iowa Donor Network online at: iowadonornetwork.org.