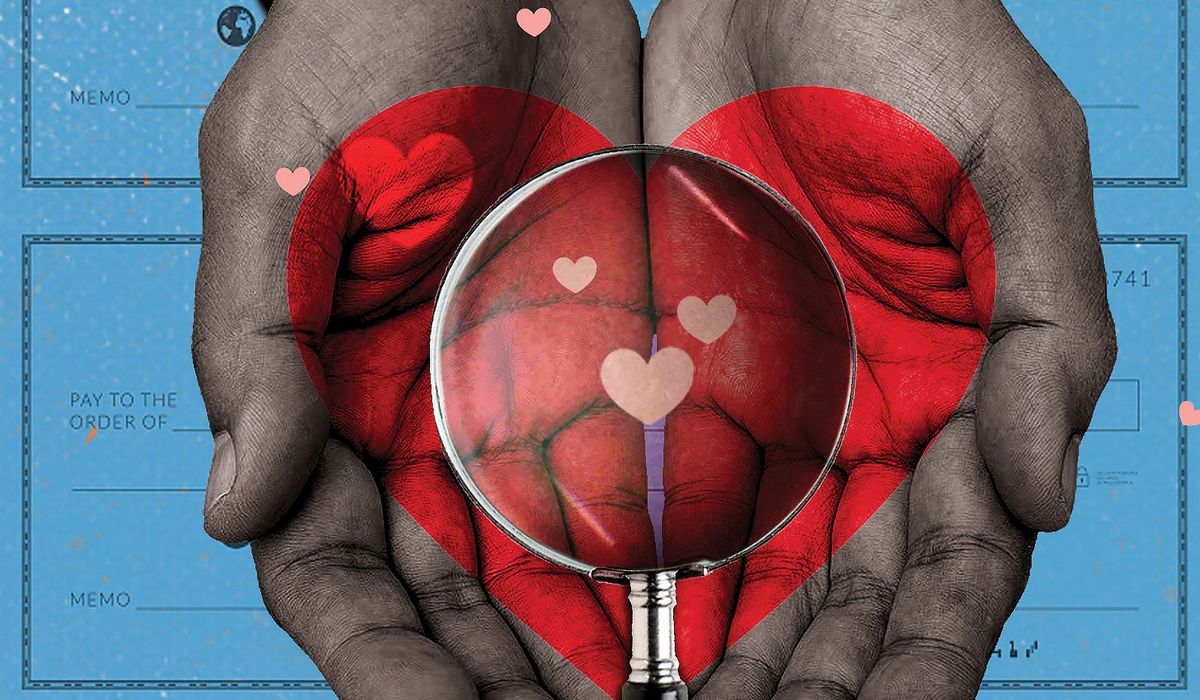 Donors should do their homework on nonprofits before writing a check
OPINION:
Millions of Americans will follow Christmas with one more gift before the New Year: a charitable donation. However, there is a good chance that this generosity will be abused. A growing number of bad actors in the field of philanthropy are diverting donors and funds from more productive and deserving charities. Look no further than charity scams taking advantage of the latest round of devastating tornadoes.
Not all bad apple charities wait for an extreme natural disaster to happen. Some poorly managed philanthropic groups operate year round. And although they are far from con artists, much of the money they raise is not spent on the causes they claim to support.
Some organizational executives enjoy extravagant salaries. The money is used to organize lavish events. Billions of dollars are also spent on overheads and fundraising, with the main beneficiaries being the telemarketing and direct mail companies. The Breast Cancer Survivors Foundation, founded in 2010, has raised around $ 3 million a year to supposedly help sufferers of the disease. But what is really going on? A survey determined that 92 cents of every dollar raised went to for-profit fundraising and its businesses.
Several watch groups help assess charities, but most Americans don't subscribe to or research these services. And media coverage exposing fraud or touting the best organizations is inconsistent. Ensuring that dollars go to philanthropic organizations rated "A" or "B" rather than those rated "C", "D" and "F" is not straightforward. Even the worst charities can produce and pay to run fancy TV commercials to fool donors.
Examples of charities not practicing what they preach can be found in almost everything from animal rights to veterans charities. An element of brand confusion blurs the tracks.
Query: What is the difference between homes for our troops and homes for veterans? Although they have similar names and missions, one gets an "A" and the other gets an "F". The former spends 87% of its budget on finding accommodation for the troops while the latter spends 9%. The $ 1.6 million donated to Homes for Veterans would be better spent by Homes for Our Troops.
The name game problem is not uncommon. Compare the records of Operation Homefront (which has a "B +" rating) and Operation Homefront (which has an "F" rating). Or Wounded Warriors Family Support (which has an "A" rating) and the Wounded Warrior Project (which has an "C +" rating).
According to the rating system used by CharityWatch, more than double the amount of money given to the highest rated veterans groups goes to those who are low rated. That's over $ 900 million a year that could be better spent to support our veterans and their families.
On the animal care side of the aisle, the Humane Society of the United States is another example of name confusion. Polls indicate that the public associates the HSUS with local animal shelters, but local shelters are independent of the HSUS. While HSUS is home to something, it's not the dogs and cats.
The group's latest tax returns reveal that nearly $ 70 million in donations are held in offshore accounts, mostly in the Caribbean. In 2020, almost half of HSUS contributions covered fundraising for more donations! And most tellingly, the organization only spends about 1% of its budget on grants to local animal shelters. Charity Watch gives the HSUS a "D" score.
If you were an employer looking for a candidate, would you hire a "C" student when many "A" students are available? The choice of which philanthropy to support should follow similar standards. Imagine how much more help would be given to those who need it. Generous Americans should do more of their own homework before writing a check.
• Richard Berman is president of Berman and Co. in Washington, DC