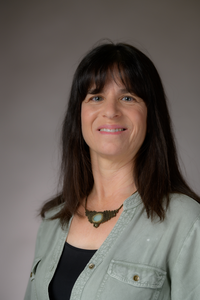 Donors aspire to be heard: New Unive Ben-Gurion
BEER-SHEVA, Israel, October 28, 2021 – Donors are likely to contribute more online in the long run if they are encouraged to share their thoughts on a campaign and engage emotionally before being approached, new research finds by Ben Gurion Researchers from the University of the Negev.
Online fundraising has become an increasingly popular strategy, with many organizations recruiting donors primarily through email campaigns and clickable banners on websites.
The study, published in the Journal of Business and Psychology, suggests that soliciting a campaign review and then requesting a donation is potentially more effective than simply requesting a donation in advance.
In the study, 504 American participants learned that a lab was collaborating with the hypothetical "Cancer Research" association to help children in the United States and around the world. Then they were randomly assigned to one of two groups, depending on the type of appeal: participants in the donation group were told that the association was running a new campaign to help sick children and that they would have the opportunity to donate. Participants in the Opinion Group were told that the association was running a new campaign to help sick children and that they would have the opportunity to express their opinion on this matter.
Across all three experiences, the Opinion Group consistently showed a greater willingness to donate, made larger donations, and expressed greater emotion and connection as well as a sense of worth. (See Table 1)
"The success of a nonprofit organization depends primarily on the strategies it uses to recruit new donors," says Prof. Tehila Kogut, Department of Education and Decision Making and Center for Economic Psychology, BGU. . "This study explored a fundamental, but neglected, approach to making decisions about giving. Our research shows that changing the way a pledge is presented and making someone feel their voice counts can motivate a potential donor to get involved in a cause and want to know more about it.
The study also confirmed that reading and engaging with a charity boosted a donor's emotional responses to the plight of those in need – especially feelings of compassion, distress and sympathy – which, in turn, corresponded to larger donations.
Former BGU postdoctoral student Dr Andrea Pittarello, now a faculty member at Virginia Tech, worked with Professor Kogut on the study.
---
Newspaper
Journal of Business and Psychology
Research method
Investigation
The title of the article
To ask or not to ask: Increase donations to nonprofits by soliciting opinions up front, rather than donations
Publication date of the article
17-Sep-2021
Disclaimer: AAAS and EurekAlert! are not responsible for the accuracy of any press releases posted on EurekAlert! by contributing institutions or for the use of any information via the EurekAlert system.