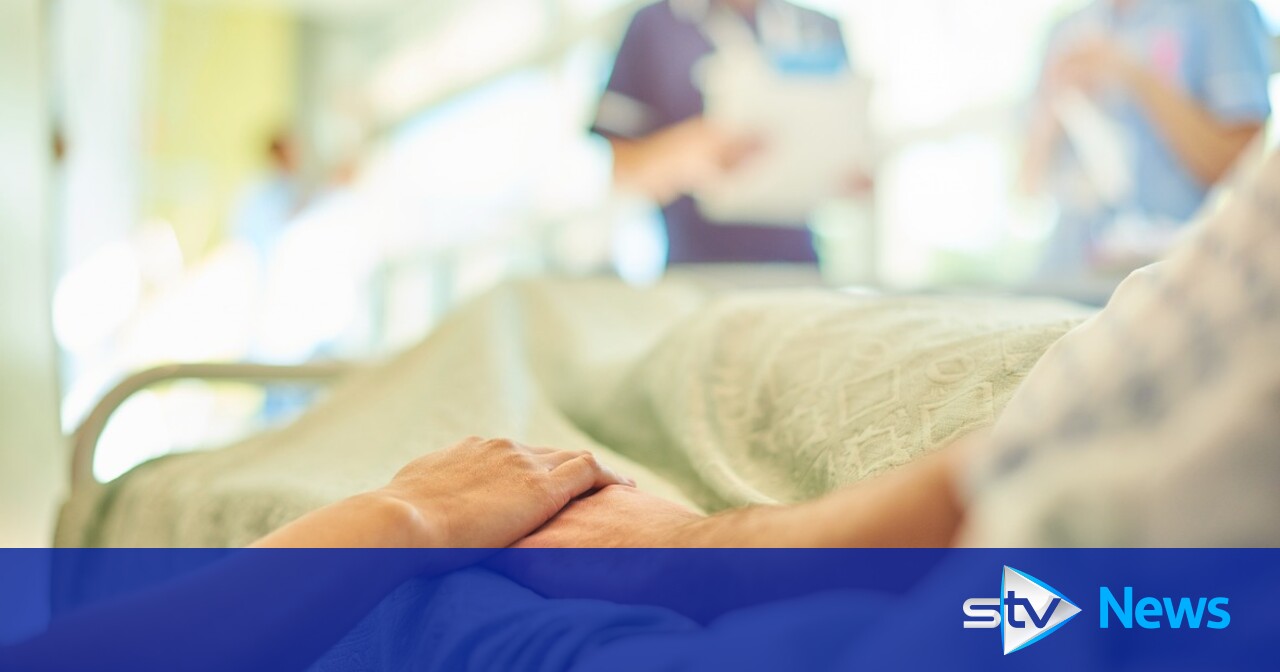 Demand for blood stem cell donors after Scottish registration numbers drop
Scots are being urged to register as stem cell donors to help people with blood cancer after a drop in the number of people registering.
DKMS organizers said the center continues to feel the "aftershocks" of the pandemic which has seen vital registrations in Glasgow fall by 45% from 2020.
The charity said there was an urgent need to help meet demand to give people with blood cancer a "second chance at life".
Only one in four people with blood cancer will find a matching blood stem cell donor within their own family, meaning those in need of a transplant have to rely on the "kindness of strangers".
Sarah Howitt from Glasgow, registered with DKMS after seeing a social media campaign.
She was only on the register for a year before she got the call to say she might be a match for someone.
"As soon as you know you're someone's only chance, it's really a no-brainer," Ms Howitt said.
"Just put aside any hesitation and go for it.
"Anyone thinking about it shouldn't wait because it's not difficult and the whole donation process is simple and you could make such a difference.
"We all have within us the ability to help save someone's life.
"I recently found out that I donated my blood stem cells to a little girl in the Czech Republic and she was fine and released from the hospital.
"It's an amazing feeling and I encourage anyone who can sign up to do so."
Lindsay Savage, also from Glasgow, said she hadn't heard of blood stem cell donations until she saw something online.
Ms Savage lost her mother to stomach cancer within three weeks of her diagnosis when she was 20.
She said she could relate to and empathize with the blood cancer sufferers she read about and their families as a result.
When she learned she could do something to help, she signed up right away and was then identified as a potential match for someone.
Ms Savage said: 'It was a very surreal thing to hear I was a match for someone.
"As soon as I found out, I was completely invested in doing this for anyone. I donated through a peripheral blood stem cell donation.
"I was surprised at myself to be honest how bothered I was by the process.
"It's an unusual thing to be in the hospital when you're not visiting someone or you're not there alone.
"You feel like you're part of a process that has nothing to do with you, but you're also a vital part of it at the same time.
"A lot of people have told me it's amazing that I donated my stem cells, but what's amazing is just signing up for the registry.
"It gives hope to other families. It's the check-in to make yourself available as a standby rescuer, reaching out in the dark in case someone needs you – that's the special part.
Reshna Radiven, Head of Communications and Engagement, DKMS UK, said: "This is deeply worrying.
"We have seen a huge drop in enrollment since the pandemic took hold.
"With only one in four people finding a match within their family, thousands of blood cancer patients rely on the kindness of a stranger.
"We urgently need more people to come forward and sign up, because the more people we have on the blood stem cell registry, the more likely our patients will find the perfect match.
"By signing up, you could be giving someone a second chance at life."